The activities that Humanitarian Affairs participants experience foster sustainability and empower the underprivileged.
ENSURING THE WELLBEING AND DIGNITY OF OUR PEOPLE AND PLANET HAS A RIPPLE EFFECT WHEN JOINING HANDS TO CARE FOR OUR COMMUNITIES AND OUR ENVIRONMENT.
As a result, volunteer service during our youth empowerment events preserves nature, builds infrastructure, cultivates peace, and brings hope.
Hope that the young leaders bring through engaging directly with local peoples and their environments. Hope that communities receive for enabling
Through teamwork and raw human interaction, empathy is extended and the sincere connection is fostered. Helping build new homes and structures in the local
slums,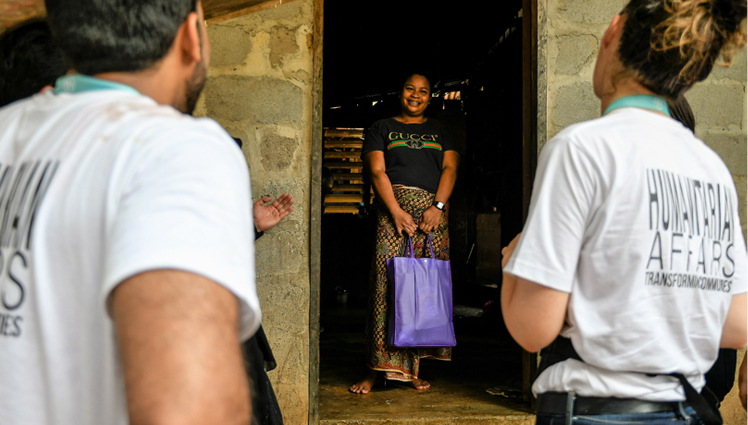 cleaning rubbish from rivers, or sharing the unique culture of indigenous communities are only some of the many Humanitarian Affairs activities that enable transformational change for communities.
We believe that giving comes from the heart and we aim to educate the youth of today about selfless giving so that they can become tomorrow's agents of change.
We are committed to
Impacting Communities.